If you've been in a vehicle accident, you likely have questions. What is the process for accident investigation? What is the procedure after an accident? It can be a lot to think about, especially if you're dealing with a damaged car, injuries from the accident, or other consequences of what happened to you. If you aren't sure where to start, you are far from alone.
When someone is injured or killed in an auto collision, all sorts of people will investigate the scene. This includes auto insurance companies associated with the drivers, as well as police officers. If you've experienced an injury during a car accident, you want someone on your side during the process. An experienced car accident lawyer in Las Vegas can help you conduct your own investigation of the crash.
The reality is that investigations can take a lot of time. Many of them are complex. Skilled professionals are the best option to ensure all needed evidence is found and secured. If you've been in an accident and haven't secured an attorney, now is the best time to get started. It could make a huge difference in the future.
What Happens in a Traffic Accident Investigation?
An accident investigation consists of four major stages. The actual steps can vary based on the type of incident and the location where it takes place. However, the basic stages include the following:
Preserve and document the scene of the accident as much as possible
Collect information and evidence for use later in the case
Determine the root causes that allowed the accident to occur
Implement actions to prevent the accident from happening in the future
How Long Do Accident Investigations Take?
The length of time of an accident investigation can vary. Most investigations by police are handled at the time of the crash with a report filed a day or two afterward. If the accident has a fatality, serious injury, or other indications of a crime, it could take as much as a few weeks for everything to be done.
Private investigators and insurance companies may also investigate the accident, which can take several weeks. This occurs because they want an idea of who caused the accident. Knowing who was at fault is important to know before any compensation is handed out.
How Is the Accident Scene Examined?
The first thing to consider when delving into how the scene is examined is how in-depth the process is. For instance, you may wonder: how many steps are there in the accident investigation process? In most cases, the answer is seven. We'll go over the basics of each step below:
Respond to the accident immediately.
Gather information from the scene of the accident.
Release the scene when appropriate.
Perform any needed analysis.
Write a report about the accident.
Share the findings with the appropriate people.
Make the necessary changes to prevent additional incidents.
You can see that many of these steps are similar to the ones we listed earlier. However, additional steps are needed to ensure the examination is thorough. The best way to ensure this is done appropriately is with the assistance of a Las Vegas auto accident attorney.
How Can a Car Accident Lawyer Help You?
If you've been in a car wreck, a Nevada car accident attorney can do several things to make the process less stressful and ensure you get the compensation you deserve. Some of the ways that an auto accident attorney can help include:
· Conduct an independent investigation of the accident
· Assist you with getting needed medical treatment
· Work with healthcare workers to document your injuries
· Collaborate with experts to show how the crash occurred and who it was caused by
· File claims to be compensated by your insurance company
· Negotiate on your behalf to ensure you get a full settlement for damages
· Go to trial as needed to get the best compensation for you
What Is Required in an Accident Investigation?
Several things can be useful when making an accident report. Keeping these things handy for the insurance company or other individuals is recommended. The items include the name and insurance info for everyone involved in the accident, names and accounts of witnesses, details about injuries and damages, photos and videos of the damage, and a description of the accident.
Main Contributing Factors on Why Accidents Occur
When it comes to vehicular accidents, many factors can contribute to what happened. For instance, drivers might be drunk, driving recklessly, experiencing road rage, or distracted while driving. Any of these things can create a dangerous situation that leads to an accident.
On the other hand, other factors can also play into the cause of these accidents. Environmental conditions, such as weather or debris, as well as vehicle-related issues can also lead to accidents.
How Do You Prevent Accidents from Occurring?
Nobody wants to be in a car accident. This makes it essential to understand how to avoid them. While this doesn't guarantee no accidents ever happen, it makes them far less likely. A few of the best ways to prevent driving accidents include:
· Keep a distance from other cars on the road.
· Use strategic driving strategies.
· Avoid becoming distracted by other things
· Do not drive while under the influence or while drowsy.
· Drive the right way for the current weather
· Pay attention to your surroundings at all times.
· Keep yourself at a reasonable speed while driving.
· Reverse in a straight line while using your mirrors.
Have you experienced an auto accident? Are you unsure about where to turn? Temple Injury Law is available to answer your questions and give you input about the best steps to take as you go forward. We offer expert legal services to those who have experienced an accident and we have no fee unless we win your case. Get in touch with us today for a free consultation.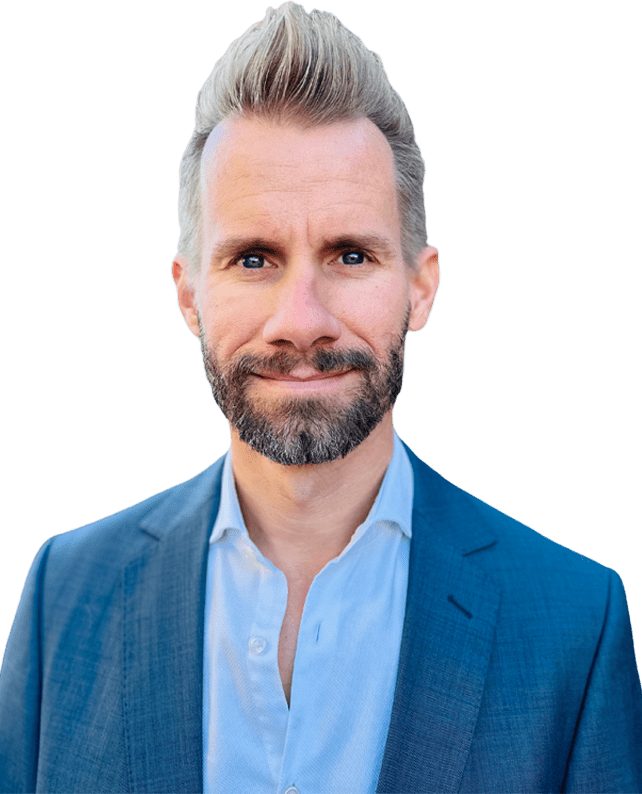 Jeff Temple focuses his practice in the area of personal injury. As a skilled personal injury attorney, he handles a broad range of cases including motor vehicle accidents, premises liability, and wrongful death. He is a graduate of the Radford University, he later attended the University of Miami School of Law and studied abroad at University College London. Upon graduating, Jeff relocated to Las Vegas and founded Temple Injury Law in 2022.