Imagine the world blurring into a haze after an unexpected jolt to your head. A bump, maybe from contact sports or a sudden fall accident, that's all it takes for the mind-boggling maze of concussions to set in. Now you're left with one pressing question: Can you drive after a concussion?
This blog post is your beacon through this foggy journey, unraveling complex medical terminology into easy-to-grasp information. We'll dig deep into how these traumatic brain injuries can impact driving skills and reaction times while highlighting critical legal considerations surrounding driver's license laws post-concussion.
This article will guide you through recovery, offering tips on resuming driving safely, understanding when legal help may be needed, and even strategies for preventing future concussions.
Understanding Concussions and Driving Impairment
A concussion, a type of Traumatic Brain Injury (TBI), is caused by a bump, blow, or jolt to the head. A knock to the head may cause confusion, blackouts, headaches, sight disturbances, and disorientation.
The question that arises often is – Can you drive after a concussion? The response isn't a simple yes or no. Symptoms like nausea, memory loss, and difficulty concentrating post-concussion can significantly affect one's ability to control their motor vehicle safely.
The Physical Impact of Concussions on Driving Abilities
Physical symptoms such as slowed reaction time can significantly impact driving skills after experiencing a brain injury. For instance, if an unexpected pedestrian steps onto the road while driving at 30mph with standard reaction times, your car takes about 40 feet to stop.
But imagine having slower reactions due to recent concussions. Even seconds longer in response could increase your stopping distance dramatically, making accidents more likely. Now, picture how this might be amplified during complicated driving scenarios involving split-second decision-making processes under high traffic conditions or poor weather circumstances.
Besides, slower reaction times, light sensitivity, another common symptom following concussive injuries, could also pose challenges when facing glaring headlights or bright sunlight on roads, increasing risks further.
The Impact of Concussions on Driving Skills
Driving after a concussion is like trying to navigate through fog. Your reaction time may be slower, and your ability to perceive hazards can be compromised. Driving skills such as hazard perception and judgment can take a significant hit post-concussion.
Concussions affect the brain in various ways, including causing slower reaction times, which is crucial for safe driving. A study published by Julianne Schmidt suggests that concussion patients took about one second longer than healthy people to react during complicated driving tasks.
This might not sound like much, but consider this: if you're going 60 mph and need an extra second to respond – that's almost 90 feet more before you start braking. That's more than enough distance for disaster on the road, where split-second reaction times matter greatly.
Impaired Thinking Skills After a Concussion
In addition to slowed physical responses, concussions also impair thinking skills necessary for complex tasks in operating a vehicle safely. Difficulty concentrating or memory loss are common symptoms following a traumatic brain injury; imagine forgetting traffic rules mid-journey.
A concussion patient might struggle with multitasking – keeping track of other vehicles while monitoring speed limits becomes arduous when your brain cells have taken damage from contact sports or fall accidents.
Hazard Perception Following Concussions
Hazard perception – another vital component of safe driving is also negatively affected due to concussions, according to the American Academy of Sports Medicine. Drivers who have suffered a concussion often struggle to interpret traffic scenarios correctly, making driving an especially dangerous post-injury activity.
In short, concussions turn driving into a high-risk endeavor. So before you get behind the wheel again, seeking medical attention and following medical professionals' advice is crucial.
Legal Considerations for Driving After a Concussion
A concussion is not just an ordinary bump on the head; it can significantly impact your driving skills by slowing reaction times and impairing hazard perception abilities. Consequently, if an accident occurs due to these effects post-concussion and you haven't reported your condition beforehand or decided against seeking appropriate medical attention despite experiencing symptoms like memory loss or difficulty concentrating – there may be severe consequences.
The issue here isn't merely about driver's license laws after suffering from a concussion – but also about personal liability in case of accidents caused by impaired driving. You might think that light sensitivity won't cause much trouble while navigating roads during daytime hours – until sudden movement forces you into split-second decision-making and things don't go as planned because of slowed reactions.
When it comes to handling cases involving traumatic brain injuries, Temple Injury Law shines. We understand that traumatic brain injuries, like concussions, can make seemingly simple tasks like driving more complex, especially when slower reaction times are a factor. We have the expertise to help victims navigate the complex legal scenarios that follow car accidents involving concussions.
Research and Studies on Concussions and Driving
Given the potential for traumatic brain injury, concussions can significantly impede driving capabilities. Temple Injury Law often encounters cases where concussed individuals struggle with impaired reaction times or thinking skills behind the wheel.
The Impact of Concussions on Teen Drivers
One study suggests that teen drivers are particularly vulnerable post-concussion. These young motorists face increased risks with no uniform guidelines for returning to driving after such an incident.
Traumatic events involving sudden movement can lead to concussions, affecting their complex task-handling ability – including complicated driving skills like hazard perception or split-second decision-making.
Factors like light sensitivity further complicate the situation, potentially making night-time driving dangerous for a concussion patient. Another complication could be difficulty concentrating due to symptoms like nausea or vomiting and fatigue from the accident.
But it's not just physical ailments; psychological issues too come into play. For instance, amnesia surrounding the event leading up to the concussion could confuse while attempting tasks as simple as identifying road signs.
All these factors point towards slower reaction time during potentially life-threatening situations on-road – be it stopping distance calculation at high speeds or quick lane-changing maneuvers amidst heavy traffic.
"Concussion victims may exhibit slurred speech delayed response…This impairment might increase stopping distances by seconds longer than usual" – Julianne Schmidt.
Remember: Even as research progresses in this crucial field, we must recognize that we should never take even seemingly minor head injuries lightly when getting behind the wheel.
Tips for Driving Safely After a Concussion
Returning to the driver's seat after a concussion is no small matter. It's crucial to take steps that prioritize safety and health, ensuring you can operate your vehicle safely once again.
The first step is understanding there isn't an exact timeframe when it's safe to return to driving after a concussion. Each case varies as per individual healing processes; symptoms experienced, and injury severity.
Therefore, always consult a medical provider before returning to the wheel.
Remember how concussions affect thinking skills? Slower reaction times are common post-concussion; thus, making quick decisions while driving could be challenging initially. It would help if you had split-second reaction times on roads full of sudden movement or complicated driving scenarios – something that might not come quickly during recovery.
In addition, vision confusion may arise due to impaired eye movements – another factor impacting your ability to drive safely. Temple Injury Law, our team of legal experts specializing in accident-related cases involving head injuries, suggests keeping tabs on such physical signs as they directly influence one's ability to handle complex tasks like driving effectively.
What Can Help?
Acknowledge slowed reactions: Start by taking short trips during off-peak hours, if possible, until confidence builds up gradually.
Cut out distractions: Limiting external stimuli aids concentration levels, which may still be shaky from the trauma.
Regular Check-ups: Keep visiting healthcare providers regularly so they can monitor progress and give advice based on updated conditions.
This approach helps ensure safety while gradually regaining independence following this challenging period.
Seeking Legal Help for Concussion-Related Car Accidents
Getting the proper legal assistance is essential if you have been hurt by a concussion resulting from an automobile crash. At Temple Injury Law, we understand how traumatic brain injuries can turn your world upside down.
We strive to ensure victims of traumatic brain injuries receive the compensation they deserve. But why might you need our services after such an incident?
The Role of Personal Injury Law Post-Concussion
In cases where another driver's negligence caused the accident and your resulting concussion, they should be held accountable. Not only are medical bills at stake, but also lost wages and the potential for future health issues.
Driving with a concussion can significantly affect reaction times and overall driving skills, making accidents more likely. This information often forms critical evidence in personal injury claims.
Taking The Right Steps Forward
Your first step should always be seeking immediate medical attention following an accident—especially if symptoms like confusion or memory loss indicate possible trauma.
Once safe, consider reaching out for expert advice on the next steps legally—we at Temple Injury Law are always here to help.
Rehabilitation and Recovery After a Concussion
Recovery from a concussion can differ significantly, with the seriousness of the injury playing a significant role. Recovery times can vary considerably, ranging from quick to extended.
Common indicators of concussion can include confusion, impaired recollection, and difficulty concentrating, according to Mayo Clinic. Regular check-ups with healthcare providers are essential during this period to monitor these symptoms.
Tailoring Your Rehabilitation Plan
A crucial part of your rehabilitation process is creating an individualized plan that addresses your needs post-concussion. Which typically involves working closely with healthcare professionals who specialize in brain injuries.
Your team may comprise physical therapists for restoring balance and coordination, occupational therapists to help regain daily living skills, and speech-language pathologists if slurred speech becomes an issue. Remember – there's no 'one-size-fits-all' regarding concussion rehabilitation.
Focusing on Restorative Sleep
Sleep is crucial in helping brain cells recover after traumatic events like concussions. So make sure you're getting plenty of quality sleep. Avoid stimulants such as caffeine close to bedtime, which can disrupt your sleep cycle.
Navigating the Return-to-drive Question
This one's tricky. Driving requires complex task performance, including split-second reaction times – things a concussion could potentially impair. Can you drive after a concussion?
We don't have clear-cut answers yet, but most experts recommend waiting until all cognitive functions have returned to normal.
When you start driving again, be vigilant about monitoring your reaction time and other cognitive abilities. If anything feels off, pull over immediately and seek medical attention.
Preventing Concussions and Promoting Road Safety
The link between concussions and road safety is more intertwined than you might think. How can we stop concussion incidents from happening? And what can be done to promote general road safety?
A concussion, often caused by sudden movement or a fall accident, could impair your ability to drive safely. The best defense against this dangerous activity is prevention.
To avoid concussion when engaging in activities that could cause head trauma, wearing suitable protective gear such as helmets for cycling or padding for certain sports is essential. For cycling, this means wearing a helmet; for specific sports, it involves using protective padding.
In promoting road safety as a driver—especially if you've previously experienced symptoms like slower reaction times post-concussion—you must take additional precautions on the roads. You should also remember it's not just about protecting yourself; safe driving habits safeguard everyone on the roads.
Tips for Safer Driving Post-Concussion
Even after getting medical attention following a concussion, resuming driving shouldn't be rushed lightly—it's no simple task.
Maintain regular check-ups: Regular visits with health care professionals are essential during recovery from traumatic brain events.
Rely on rehabilitation specialists: Rehabilitation after such an incident is critical to regain lost skills—and yes—that includes complicated driving skills, too.
Beware Of Symptoms: If signs like nausea, vomiting, fatigue, vision confusion, speech delayed response start showing up again when attempting to drive — stop immediately. These could indicate incomplete recovery and require further rest before trying again.
Be aware, stay informed, and always prioritize safety, whether on the sports field or behind the wheel.
Understanding the Symptoms of Concussions
If you've ever wondered, "Can I drive after a concussion?" understanding the symptoms is critical. Concussion symptoms can impact one's ability to drive safely due to changes in reaction time and thinking skills.
A concussion is a form of traumatic brain injury that often occurs from contact sports or fall accidents. Sudden movement shakes your brain cells inside your skull, causing it to happen. This abrupt motion causes damage, leading to various signs, including confusion, loss of consciousness, headaches, and vision disturbances.
Dizziness, nausea, vomiting, fatigue, and difficulty concentrating may all seem like expected post-accident effects. Still, they're red flags for concussions, too. A less known symptom might be amnesia surrounding events before or after an accident – another clear sign pointing towards this dangerous activity called 'concussion driving.'
In some cases, slowed reaction times could occur, causing seconds longer stopping distances, which may not sound much, but in kind involving split-second reaction times like driving, it could make a world difference. Slurred speech delayed response also falls under lesser-known yet significant markers hinting at possible concussions.
Eyes play an essential role while driving; however, post-concussion eye movements might become sluggish, drastically impacting road quality improvement. Light sensitivity and blurry vision add more complexity, challenging even the simplest tasks.
All these factors emphasize the importance of seeking immediate medical attention if you suspect you've suffered a concussion during an accident. Temple Injury Law suggests reaching out for legal advice alongside healthcare assistance. Doing so makes it easier to handle physical recovery and justice-seeking simultaneously.
The Long-Term Effects of Concussions on Driving
Concussions may have long-term repercussions, especially in operating a vehicle. It's a complex task that requires split-second reaction times and high concentration levels.
A concussion patient may experience a slower reaction time due to the traumatic brain injury. The impact on their driving skills can substantially increase the stopping distance required in sudden situations.
According to a study by Julianne Schmidt, even mild concussions lead to poorer performance in simulated driving tests among college students involved in contact sports.
Deterioration of Complex Driving Skills
Involving split-second decision-making and rapid eye movements, complicated driving tasks become more difficult post-concussion. Patients often struggle with these for several weeks or months after the incident. A study suggests that concussion sufferers took up to 1 second longer than average drivers during simulations requiring fast reactions.
Persistent Symptoms Interfering With Safe Driving
Symptoms such as light sensitivity, slurred speech, and delayed response times could pose significant risks behind the wheel. If you're experiencing nausea or vomiting fatigue following an accident resulting in a head injury – do not ignore them.
Cognitive Impairments Impacting Reaction Times
Besides physical symptoms like blurred vision and confusion caused by trauma, cognitive issues such as memory loss and difficulty concentrating also interfere with the safe operation of vehicles over time – something we should all bear in mind before getting back onto busy roads post-injury.
How Our Las Vegas Car Accident Lawyer Can Help You
The response isn't as straightforward as we'd like. The severity of your symptoms and how effectively you manage them will decide if you can drive after a concussion.
What's clear, though, is that concussions have real consequences for driving skills. They could slow reaction times or impair hazard perception – both critical when behind the wheel.
If there's one thing to remember, it's this: safety first! Whether dealing with post-concussion recovery yourself or helping someone else through it, prioritize health over haste back into routine activities like driving.
You've also learned about potential legal implications if an accident occurs while driving impaired from a concussion. Knowledge is power – use it wisely!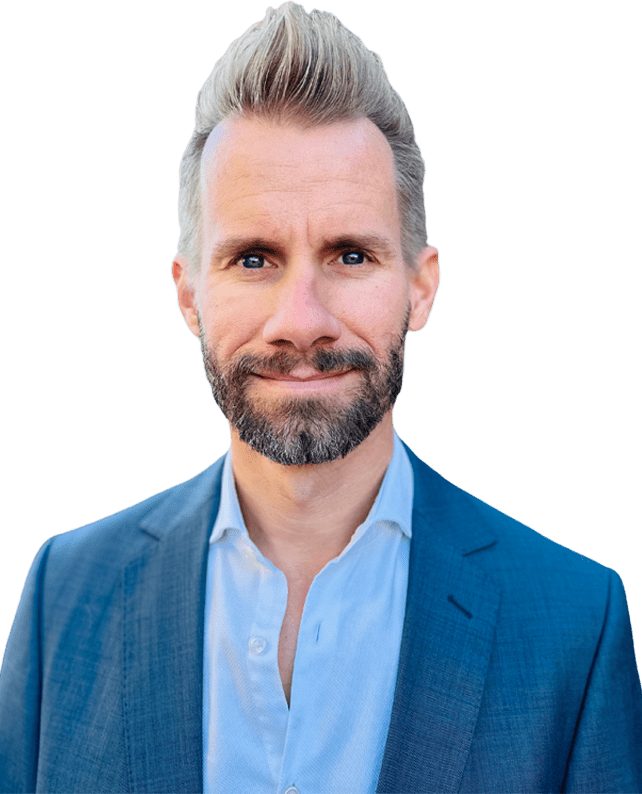 Jeff Temple focuses his practice in the area of personal injury. As a skilled personal injury attorney, he handles a broad range of cases including motor vehicle accidents, premises liability, and wrongful death. He is a graduate of the Radford University, he later attended the University of Miami School of Law and studied abroad at University College London. Upon graduating, Jeff relocated to Las Vegas and founded Temple Injury Law in 2022.